This week we bring you news from the NFL and from MLB. JDaddy gives some thoughts on the NFL labor dispute, and CDog takes disrespectful potshots at men bigger than he is by introducing his Top 10 ugliest MLB baseball players.
We also have a casting call out. With football season approaching we want to include some football season or tailgaiting recipes. If you have something, send it to us and if we use it we'll give you a shout out and plug your website/blog/whatever if you have one.
Now, onto the column.
Welcome Back NFL
As coach Jim Zorn once said…… "Hip – Hip – Hooray"…………………. We are back in the business of pro football. But wait!!!!!!!!!!!!!!! Have we ever been out of the business? Again my fellow rats, we have been led down the trail by the modern day Pied Piper known today as the NFL.
Yet all we have talked about since the end of the Super Bowl has been "THE LOCKOUT." The NFL spinmeisters have again proven to be masters at media manipulation. Somehow, someway the NFL stayed in the headlines through the NBA playoffs and fully half of baseball season (I am not sure, but did we play hockey this year?). And at the 11th hour, when all hope seemed lost, an agreement was reached that "saved the season".
Did anyone really think we were not going to have a season?

Of course not! But the NFL had work to do. The recession had taken a toll on many teams, the fiasco that was
Super Bowl XLV in Dallas had left a terrible taste in the mouths of fans, and in a year in which we saw the rise of many young stars, the headlines stories were more about Brett Favre's Johnson and Big Ben's……well...... Big Ben, than an emerging star in Aaron Rodgers.

We also had a new Union Chief and a Commissioner who had to prove their mettle to constituents. It would not have surprised me if during negotiations some kid with an iPhone had gotten a picture of Smith and Goodell

having the "Dinner for Two" at a local PF Chang's and joking about how they had us all fooled.
But we did learn and confirm some things during this oh so tense time;
2.
James Harrison (Steelers) is an idiot. (but could take my head off).
3.
Jerry Jones (Cowboys) can keep his mouth shut if he really wants to.
4.
Ocho Cinco (Bengals) has moved up my list of favorite football players, bull riders, boxers, soccer players, and snake wranglers.
"ARE YOU READY FOR SOME FOOTBALL???? ……………….. JDaddy
Top 10 Ugliest Players in MLB
I'm sure I'm not the first person to try this out, but below is a list of the ugliest players in Major League Baseball. In the words of Billy Joel, I realize that I'm no matinee idol. But I definitely have these guys beat.
I considered two things when making this list. First, these players needed to be regulars. I didn't want any AAA shuttles in my All-Ugly List. Second, I did not want more than one player from a team. The Cardinals and Blue Jays didn't help the enforcement of this rule by trading #8 yesterday.
This list is based off profile pictures and my own opinion from seeing these guys on tv. So now, onto the list of the ugliest MLB players.
When you look at George's other pictures on Google Images, he's not all that goofy looking. But come on, this picture is ridiculous.
9. Jorge Posada - New York Yankees
There is nothing about this picture that isn't funny. Even Jorge thinks it's funny. Wanna know what laugh that is? It's the
last laugh
.
8. Brian Tallet - Toronto Blue Jays
Why did I add a coach here, you ask? Well, you're mistaken. Brian is a player. He is just 33. If you're going to wear a moustache, it shouldn't make a 33-year old look like he's 53. Shouldn't relief pitchers look intimidating? By the way, having Tallet on my list breaks my more-than-one-person-on-a-team rule, but he was a Cardinal until Wednesday. I didn't feel like looking for another ugly dude.
7. Greg Popovich - San Antonio Spurs
How did he get in here? Sorry about that. 
7. Mike Gonzalez - Baltimore Orioles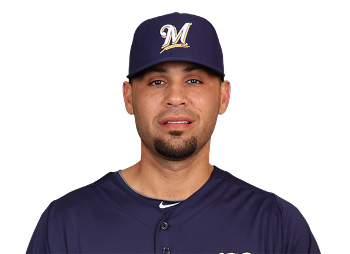 If you are a professional athlete should your chin really look like that? Man, I wish I had been left handed.
6. Kevin Youkilis - Boston Red Sox
Youkilis could play for me any day, but that doesn't keep him off that list. Come on, Youk, give me a real smile.
5. Jack Wilson - Seattle Mariners
Now we're getting to the group that needs no explanation.
4. Dallas Braden - Oakland Athletics
These young guys need to realize that the flat-billed hat does not help matters one bit.
I don't mind including Dallas on this list because he's thrown one more perfect game than I have. Scoreboard.
3. Greg Popovich - San Antonio Spurs
Greg, I mean it. This is for baseball players only. Security, can you help me out?
3. Travis Snider - Toronto Blue Jays
I'm sure Travis is a fine young gentleman. But would you want to live next door to him if you had small children?
2. John Lackey - Boston Red Sox
Hard to imagine, but it's worse in person, folks.
1. Alexi Ogando - Texas Rangers
Alexi has hit the big time both on the field and All-Ugly lists the world over. You can't tell on this picture, but he has a giant bump on his cheek. I think he would make a great Bond villain if 007 ever made it to the Dominican Republic.
So there you have it. Agree? Disagree? Any of these guys want to fight? Let us hear from you.