Here we go football fans. Another season is upon us and I thought I should warn you all about believing everything you read. The only thing you can really count on is what you read here at JDaddy, we will never (well almost never steer you wrong).
My list of Over Hyped players includes some of my favorites. It does not mean these are not good players, just that "ENOUGH IS ENOUGH!!!!!". TV color commentators are usually at fault here, but old JDaddy will bring the Millens, Theismans and even old "Jaws" back to Earth.
10. Bart Scott - Linebacker - New York Jets
If it weren't for ESPNs Mike & Mike in the morning, would we even know who Bart Scott is? The Jets made sure the world knew they had camped outside Scott's home and made an offer the minute he became a free agent. In the two years since they have been rewarded with less than 6 tackles a game an 2 sacks TOTAL!

9. - Kevin Kolb - Quarterback - Arizona Cardinals
Kolb could not beat out an aging Donovan Mcnabb, neither could he hold off parolee Michale Vick. But he did play the best position in football...... back-up Quarterback. He parlayed his 4 year, 11 touchdowns, 14 interceptions resume into a free agent contract with the QB starved Cardinals.
Number 8 - Tony Romo - Quarterback - Dallas Cowboys
Number 7 - Albert Haynesworth - Def. Tackle - New England Patriots
Doesn't take much to figure this one out. Daniel Snyder - Mike Shanahan - Albert Haynesworth. The morons were aligned perfectly. If he sticks with the Patriots, Belichick should go to the Hall of Fame immediately.
Number 6 - Jay Cutler - Quarterback - Chicago Bears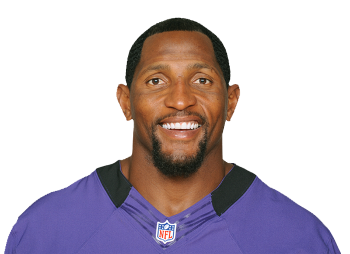 Number 5 - Ray Lewis - Linebacker - Baltimore Ravens
Yeah ! I said it !.... Ray Lewis is over-hyped. Not because of his talents, toughness or longevity... I have him here because of that over played, over the top
pregame entrance
. Sorry Ray
Number 4 - Reggie Bush - Running Back - Miami Dolphins
We continue to hear a lot about Reggie Bush. He was going to be a game changer. He went to the perfect system with the perfect QB for his style of play. Yet it seems his time has already come and gone. Announcers will go gaga every time he touches the ball for the Dolphins this year, but in the end he is headed to NFL obscurity.
Number 3 - Eli Manning - Quarterback - New York Giants
There is something wrong with the NFL QB rating if Manning is at 90 for the last two years. He does have 58 touchdowns. But he also has 39 interceptions and another 14 fumbles in the same time period. And I know his team did win a Super Bowl............. as did Mark Rypien, Jeff Hostetler and Doug Williams.
Number 2 - Chad Ochocinco - WR - New England Patriots
He danced his way into our hearts, he plays soccer, he
competes against racehorses
and
tried his hand as a rodeo bull rider
. And to top it all off has got to be the MVP of NFL tweeters. This could be a true breakout season for the former Chad Johnson as he is finally rid of a delusional Carson Palmer. If "85" has a coming out season teamed with Brady and Bill, I don't think the world will ever be the same.